Product Description

Toleranceh9,h10,h11StandardAISI, ASTM, DIN, EN, GB and JIS
ASTM A276, A484, A564, A581, A582, EN 10272, JIS4303, JIS G 431, JIS G 4311 and JIS G 4318MaterialAlloy: Alloy 20,Alloy 28,Alloy 31;

Hastelloy: Hastelloy B / B-2,Hastelloy B-3,Hatelloy C22,Hastelloy C-4,Hastelloy S,
Hastelloy C276,Hastelloy C-2000,Hastelloy G-35,Hastelloy G-30,Hastelloy X, Hastelloy N;
Hastelloy C276 UNS N10276 is a nickel-molybdenum-chromium superalloy with an addition of tungsten designed to have
excellent corrosion resistance in a wide range of severe environments. The high nickel and molybdenum contents make
the nickel steel alloy especially resistant to pitting and crevice corrosion in reducing environments while chromium conveys
resistance to oxidizing media. The low carbon content minimizes carbide precipitation during welding to maintain corrosion
resistance in as-welded structures. This nickel alloy is resistant to the formation of grain boundary precipitates in the weld
heat-affected zone, thus making it suitable for most chemical process application in an as welded condition.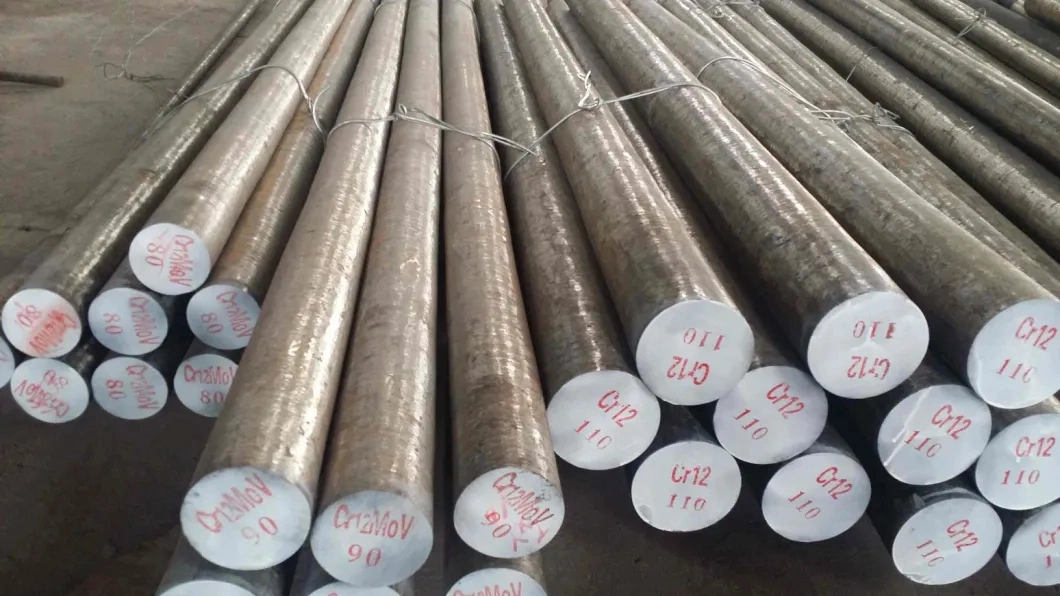 Although there are several variations of the Hastelloy nickel alloy, Hastelloy C-276 is by far the most widely used.

Alloy C-276 is widely used in the most severe environments such as chemical processing, pollution control, pulp and paper production, industrial and municipal waste treatment, and recovery of sour natural gas.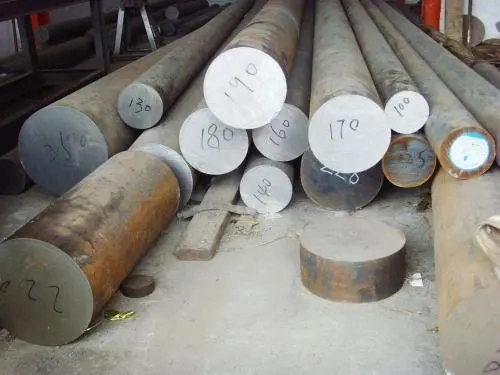 Corrosion Resistant Hastelloy C276
Considered one of the most versatile corrosion resistant alloys available, Hastelloy C-276 exhibits excellent resistance in a wide variety of
chemical process environments including those with ferric and cupric chlorides, hot contaminated organic and inorganic media, chlorine,
formic and acetic acids, acetic anhydride, seawater, brine and hypochlorite and chlorine dioxide solutions. In addition, alloy C-276 resists
formation of grain boundary precipitates in the weld heat affected zone making it useful for most chemical processes in the as-welded
condition. This alloy has excellent resistance to pitting and stress corrosion cracking.

Haynes: Haynes 230,Haynes 556,Haynes 188;

Inconel: Inconel 600,Inconel 601,Inconel 602CA,Inconel 617,Inconel 625,Inconel 718,Inconel X-750;Carpenter 20;

Incoloy: Incoloy 800 / 800H / 800HT,Incoloy 825,Incoloy 925,Incoloy 926

GH: GH2132,GH3030,GH3039,GH3128,GH4180,GH3044

Monel: Monel 400,Monel K500

Nitronic: Nitronic 40,Nitronic 50,Nitronic 60;

Nimonic: Nimonic 75,Nimonic 80A,Nimonic 90 ;

Nickle: Nickle 200/201;

Others: 153Ma,254SMo,253Ma,654SMo,F15,Invar36,1J22,N4,N6 etc


600 series: 13-8ph,15-5ph,17-4ph,17-7ph(630,631),660A/B/C/D,


Duplex: 2205(UNS S31803/S32205),2507(UNS S32750),UNS S32760,2304,LDX2101,LDX2404,LDX4404,904L;Diameter0.5-500mmLength1m-6m or subject to the clients' requestSurfaceBlack, BrightNoteWe can produce other standard as the customers'requirement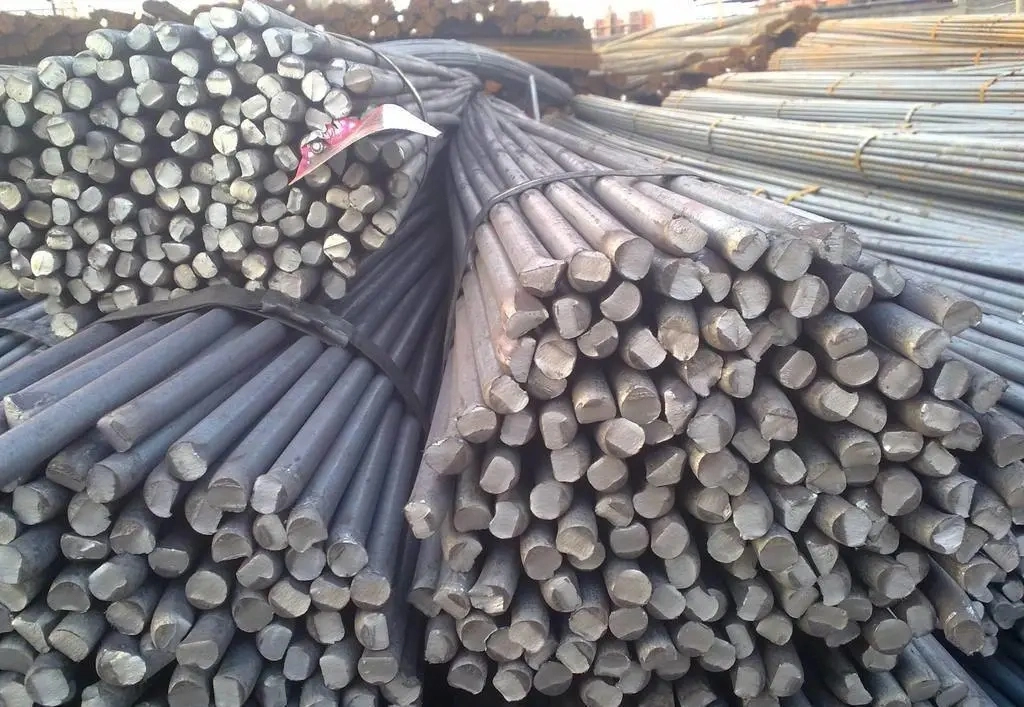 Chemical Composition:
| | | | | | | | | | | | | |
| --- | --- | --- | --- | --- | --- | --- | --- | --- | --- | --- | --- | --- |
| Materials | Ni | Cr | Mo | Fe | C | Si | Co | Mn | P | S | W | V |
| N10665(B-2) | ≤1.0 | 26.0~30 | ≤2.0 | ≤0.02 | ≤0.10 | ≤1.0 | ≤1.0 | ≤0.04 | ≤0.03 | | | |
| N10276(C-276) | 14.5~16.5 | 15.0~17.0 | 4.0~7.0 | ≤0.01 | ≤0.08 | ≤2.5 | ≤1.0 | ≤0.04 | ≤0.03 | 3.0~4.5 | ≤0.035 | |
| N06007(G-3) | 21.0~23.5 | 6.0~8.0 | 18.0~21 | ≤0.015 | ≤1.0 | ≤5.0 | ≤1.0 | ≤0.04 | ≤0.03 | ≤1.5 | 1.5~2.5 | ≤0.50 |
Surface and Application:
Finish

Thickness

Characteristics

Applications

No. 1

3.0mm~50.0mm

Finished by hot-rolling, annealing and pickling, characterized by white pickled surface

Chemical industry equipment, Industrial tanks

No. 2B

0.3mm~6.0mm

Finished by heat treatment, pickling after cold rolling, followed by skin pass line to be more brighter and smooth surface

General Application Medical Instruments,Tableware

No. BA
(Bright Annealed)

0.5mm~2.0mm

Bright heat treatment after cold rolling

Kitchen utensil, kitchen ware,architectural purpose

No. 4

0.4mm~3.0mm

Polishing with No. 150 to No.180 mesh abrasivesThe most popular finishes

Milk & Food processing acilities, Hospital Equipment, Bath-tub

No. 8

0.5mm~2.0mm

A mirror-like reflective surface by polishing with finer abrasives over 800 mesh

Reflector, Mirror, Interior-Exterior decoration forbuilding

HL(Hair Line)

0.4mm~3.0mm

Finished by continuous linear polishing

Architectural purposes, escalators, kitchen ware vehicles
Product Show: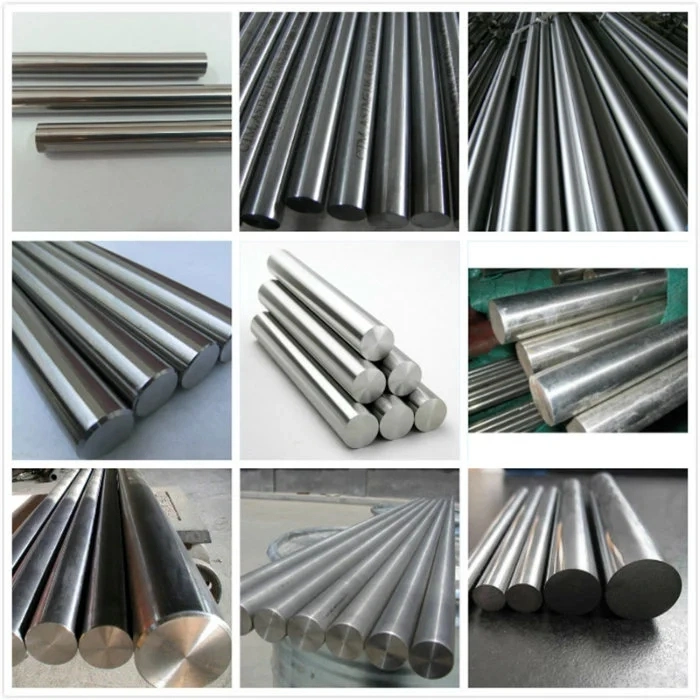 FAQ:



Q1:How long time is the shortest delivery?
A1:For stock material,the delivery time is just 3-5 working days.
And for customized product,it will takes 25-35 working days based on different size and quantity.

Q2:Can you supply the sample?Does it free or not?
A2:For partial materials,we can supply the sample free(without the freight charge).
If you want to know more details,please contact our sales online.

Q3:What's the terms of payment?
A3:We can accept T/T,100% irrevocable LC at sight,Western Union,etc,

Q4:How to ensure the quality?
A4: We can supply QC,such as MTC,SGS, UT Certificate,etc.
Besides,we have Trade Assurance Amount from Alibaba Group.
If our quality is unapproved,we need and will refund full payment to customers

Q5.How can we get your price ?

We need below information to quote for you:
1. Product Name
2. Standard
3. Material Grade (Chemical Composition)
4. Dimension
5. Quantity
6. The Drawing for Special Parts