Cold work Cr12MoV JIS SKD11 AISI D2 DIN 1.2379 steel sheet plates
Chemical Composition (%)
C
Si
Mn
P
S
W
Mo
Cr
V
Cu
Ni
1.48
0.26
0.24
0.019
0.006
---
0.46
11.63
0.21
0.05
0.06

Our products range:
COLD WORK STEEL

Grade
Description
AISI
JIS
EN
DIN
GB
DC53
High Carbon High Chrome Steel
D2
SKD11
XW-5
Cr8Mo2Vsi
D3
COLD WORK MOLD STEEL
D3
K100
CR12
D2
COLD WORK MOLD STEEL
D2
SKD11/SLD
XW-41
1.2379
CR12MO1V1
CR12MOV
COLD WORK MOLD STEEL
CR12MOV
O1
OIL MOLD STEEL
O1
SK3/SK4
DF-2
1.2510
9CRWMN
3CR2W8V
3CR2W8V
Cr8
economic grade of Cr12

HMD5

CH-1

7CRSIMNMOV
52100
BEARING STEEL
GCR15

hot work steel

H13
HOT WORKING MOLD STEEL
H13
SKD61/DAC
8407
1.2344/1.2342
4CR5MOSIV1
FDAC
HOT WORKING MOLD STEEL
FDAC
1.2347
H11
HOT WORKING MOLD STEEL
H11
SKD6
1.2343

PLASTIC MOLD STEEL

P20
PLASTIC MOLD STEEL
P20
HPM7/PX88
618
1.2311
3CR2MO
718
PLASTIC MOLD STEEL
P20+NI
PX4/PX5
718
1.2738
3CR2NIMO
S136
PLASTIC MOLD STEEL
420
S-STAR
S136
1.2083
4CR13
NAK80
PASTIC MOLD STEEL
P21
NAK80
15NI3MN

HIGH SPEED STEEL

M2
HIGH SPEED STEEL
M2
SKH51
W6MO5CR4V2
M42
HIGH SPEED STEEL
M42
SKH59
W2MO9CR4VCO8

Alloy structural steel

5120

SCr420

1.7027

20Cr

530M40

SCr440

1.7035

40Cr

5145

Scr445

45CR4

4118

SCM418

1.7243

20CrMo

4135

SCM435

1.7220

35CrMo

4140

SCM440

1.7225

42CrMo
About us
Shenzhen Haoyuan Special Steel Co., Ltd, was formed in 2004 to market high quality special steel to customers all over China.
Since establishment Haoyuan Special Steel has been supplying special steels.The range of special steels we supply covers steels for hot-work steel, cold-work steel, plastic mold steel, high-speed steel(HSS) and carbon steel,

ground flat stock.

Other than supplying raw steel materials, we also offer value-added machining services: cutting, milling, processing,heat treatment.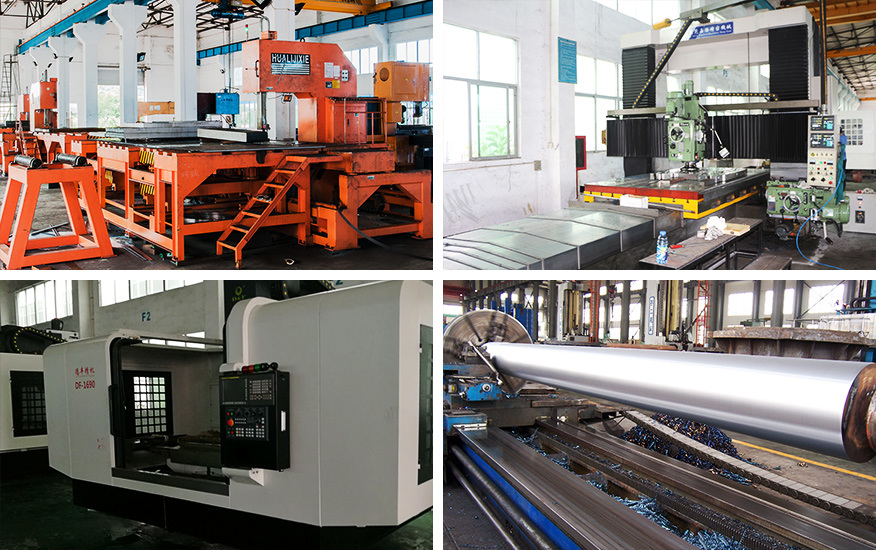 Located in Shenzhen where we have warehouses and workshop with a covered area of over 10000m2. We stock all standard grades and sizes of specialty steels to satisfy our customers' various needs. We have a strategic partnership with several top mills in China and currently over 1500 active customers from China and all over the world are working with us. Our quality steels have been export to India, Vietnam, Latin America, Eastern Europe etc.



Each steel before packing will be inspected carefully by our professionals using specific testing instruments:
• Ultrasonic testing
• Spectro-graphical analysis
• Hardness testing
• Micro-structure analysis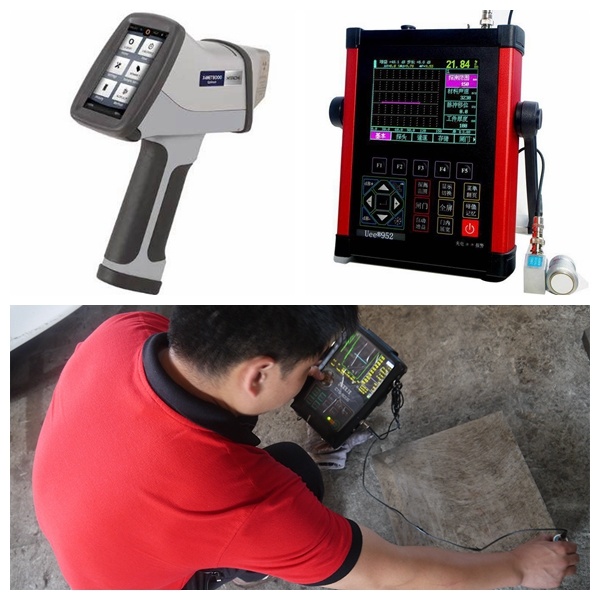 Being in the competitive market today, we clearly understand that customers are looking for products that are not only best in class but also affordably priced. We are confident that we are able to ful fil these two equally vital aspects -our customers' continuous support over the past years is the most heartfelt recognition to us.

We aim to be the best solution provider in the field of special steel raw material. Please do not hesitate to let us know your requirements or contact us for more details about our services.
Why choose us?
Strength

:
1.We have over ten years' experience in the field of special steel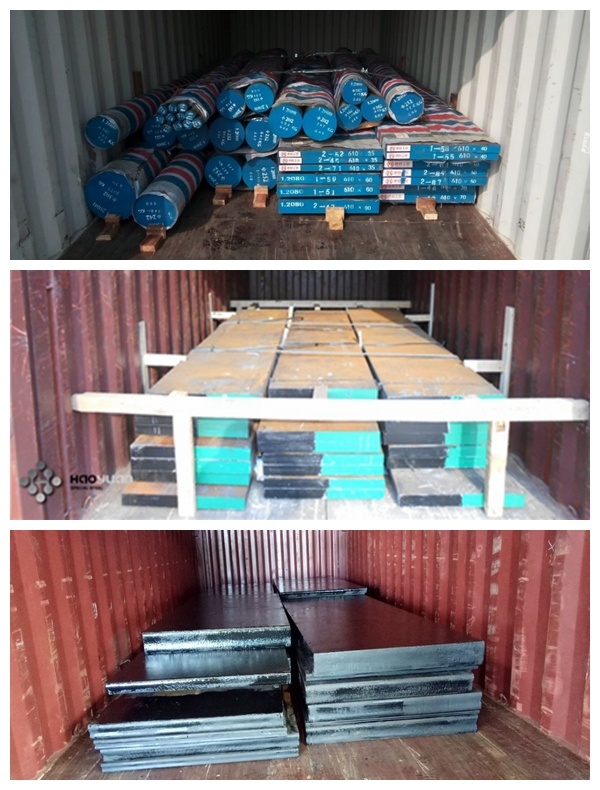 2.Steels ready in stock and fresh customized production combined to satisfy your needs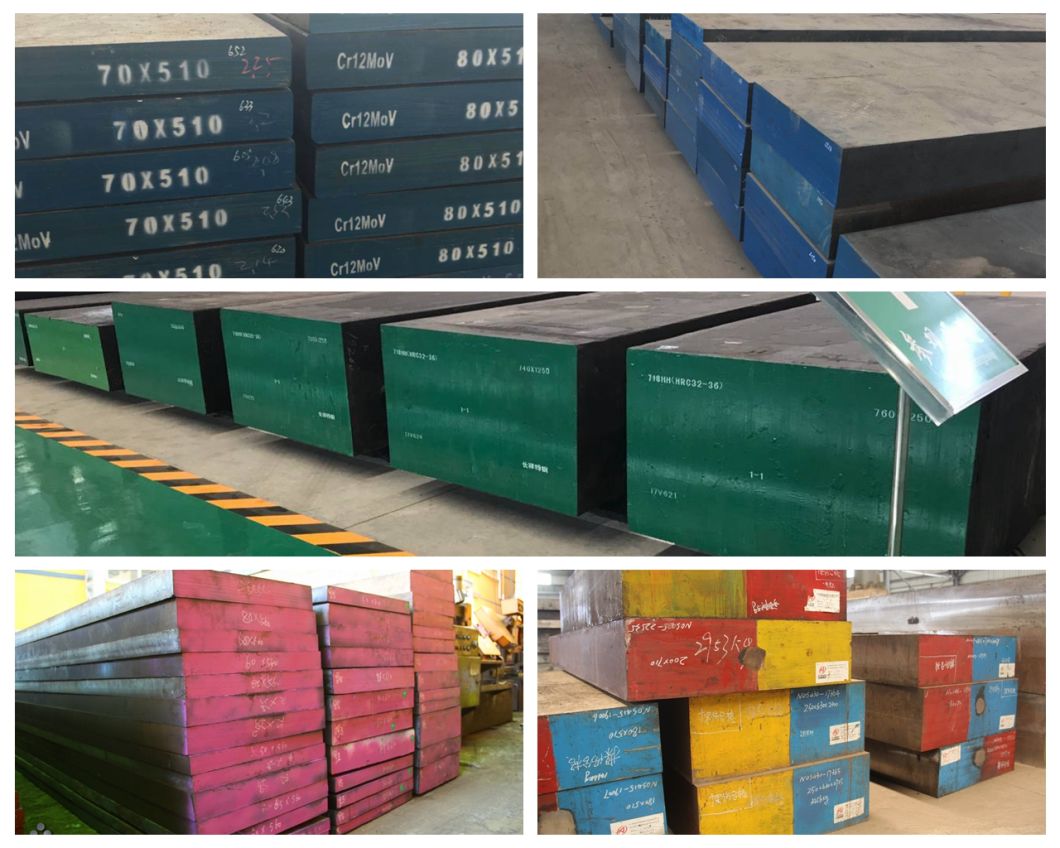 4.24hrs online service to make the coorperation smoothier and easier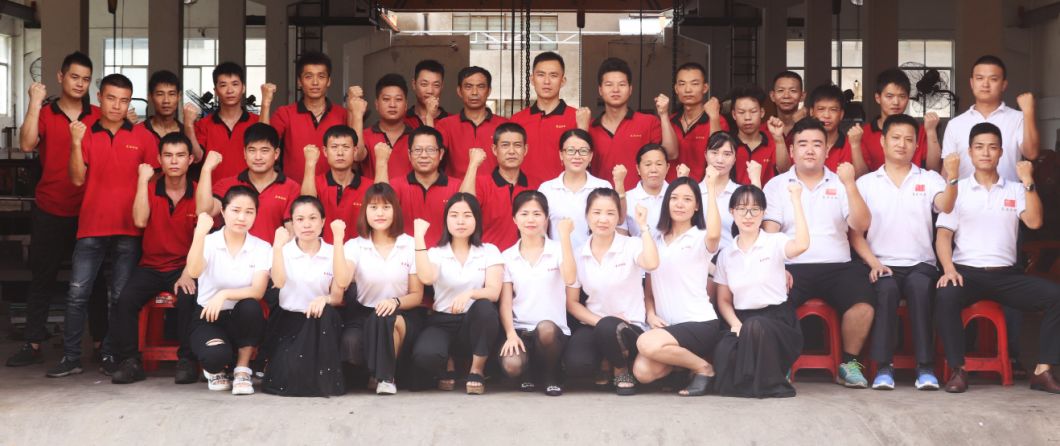 1. FedEx/DHL/UPS/TNT for samples, Door-to-Door;

2. By Air or by Sea for batch goods, for FCL; Airport/ Port receiving;

3. Customers specifying freight forwarders or negotiable shipping methods!
Delivery Time
:
3-7 days for samples;
For stock items within 7 days;
For fresh productin within 35 days
FAQ
Q1: What do you do for the control of the quality?
A1: Before loading into the container, our products will all be inspected by ultrasonic inspection. Quality Grade conforms to SEP 1921-84 E/e, D/d, C/c as per customer's request.

Q2:: What are your hot-selling products ?
A2: D2/1.2379, H13/1.2344, CR12MOV, DC53, CR8, abundant stock for both plates and rounds. Competitive prices and short lead-time.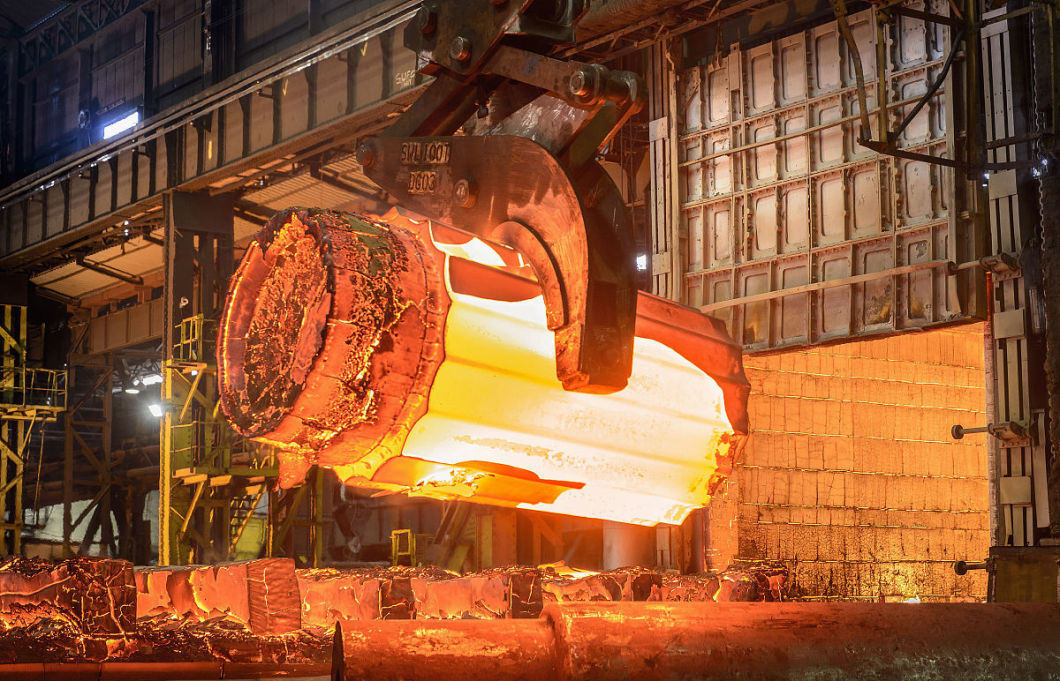 Know more about us :
Website: http://hyspecialsteel.en.made-in-china.com