hvac air conditioning stainless steel evaporator coil with RoHS approved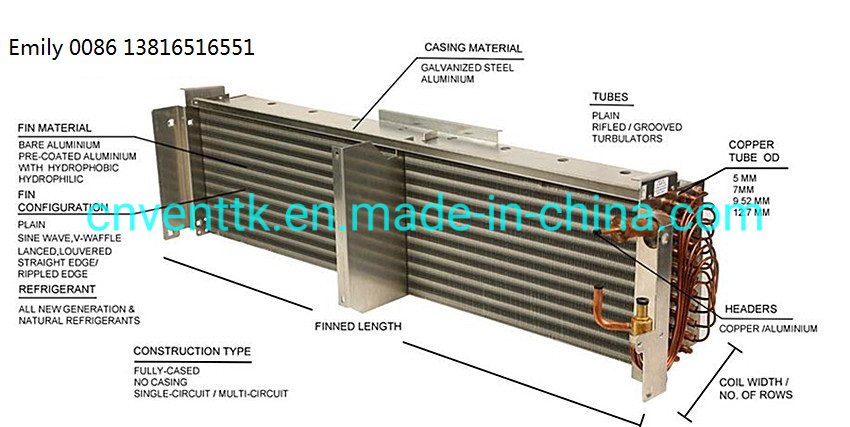 ammonia evaporator coil Features:
Tube sizes range from 7mm to 15.88mm. Materials include copper, aluminum, stainless steel, and others. This product is brazed or welded depending on the material and application.
Raw material
Copper tube (inner smooth or inner grooved): O.D. Φ 7, Φ 7.94, Φ 9.52,
Wall thickness:t=0.32-0.36
Bare, hydrophilic Al foil(green antibacterial hydrophilic Al foil or slica antibacterial Al foil )
Side plate: galvanized steel plate:t=0.82.0
Application
1P 5P home air-conditioner, Bus air-conditioner, Center air-conditioner for household
Key process
Tube bending, Punching the fins, Tube expanding, Degreasing, Welding and assembling, Leakage test, Drying, (Bending), Inspection, Packing
Technical standards
Specification
Holes distance
Fin type
Expansion ability
Φ 7
21×12.7
isoceles triangle shape
V wave fin, Slit fin, louver fin
6Rows, 36Holes
L: 1800mm(max)
Fin pitch:1.2 1.9
Φ 7.94
22×19.05
equilateral triangle shape
V wave fin,Louver fin
4R, 36H
L: 1200mm(max)
Fin pitch:1.2 2.0
Φ 9.52
25×21.65
equilateral triangle shape
Flat fin, Slit fin, V wave fin
6R, 44H
L: 2500mm(max)
Fin pitch:1.2 2.0
Performance
Can satisfy the capability requirements
Capacity
4.0 million sets per year (12500sets per day)
Residual moisture
≤ 25 /
Residual impurity
≤ 30 /
R134a Cooling System Tube Inside Standards
Our Advantages for ammonia evaporator coil:
1) Professional manufacturer, ROHS, BV, SGS, CE
2) Three- step Quality control. Inspect the raw material, unfinished products and finished products.
3) Experienced technical staff. We have senior engineers and technicians more than 20 people with many years of experiences.
4) More than 10 years' experiences of manufacturing. Cooperate with many famous brands: Midea, Gree, TCL, LG, Samsung, Hitachi, Panasonic etc.
5) Our products can be customized. We can produce for clients according to the sample or drawings.
6) Very competitive price with high quality products and perfect delivery date.
ammonia evaporator coil Tools list:
Fin
Type
Copper Tube
O.D.
(mm)
Row Space
(mm)
Hole Space
(mm)
Fin Thickness
(mm)
Fin Space (mm)
Flat fin
Sine wave
with blade fin
Smooth sine
wave fin
Window fin
Sesamoid fin
A
7
12.7
21
0.105
/
/
1.3
1.3
/
B
7
13.2
17.6
0.105
/
/
1.3
1.3
/
C
7
12.7
20.4
0.105
/
/
1.3~1.8
1.3~1.8
/
D
7.94
15.88
25.4
0.105
1.8~3.0
1.8~3.0
1.8~3.0
1.8~3.0
/
E
7.94
19.05
22
0.105~0.13
1.4~3.0
1.4~3.0
1.4~3.0
1.4~3.0
/
E
9.52
22
25.4
0.105~0.15
1.6~3.2
1.6~3.2
1.6~3.2
1.6~3.2
/
F
9.52
22
25.4
0.18~0.4
3.5~6.35
/
/
/
/
G
9.52
21.65
25
0.105~0.18
1.6~3.2
1.6~3.2
1.6~3.2
1.6~3.2
/
H
9.52
21.65
25
0.15~0.24
3.2~6.35
3.2~6.35
3.2~6.35
/
/
I
12.75
27.5
31.75
0.115~0.15
1.5~3.5
1.5~3.5
1.5~3.5
1.5~3.5
1.6~3.2
J
15.88
33
38.1
0.115~0.15
1.5~4.0
1.5~4.0
1.5~4.0
/
/
K
15.88
34.64
40
0.115~0.15
/
2.6~3.5
2.6~3.5
/
/
ammonia evaporator coil fin type: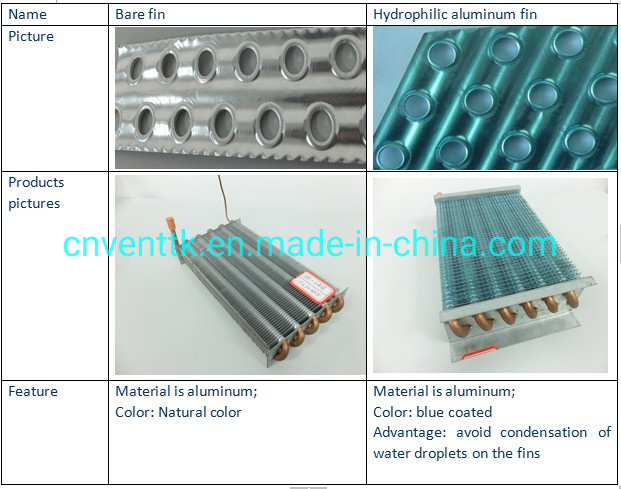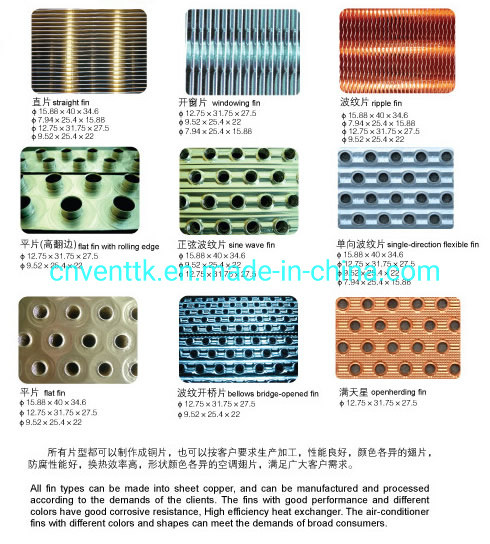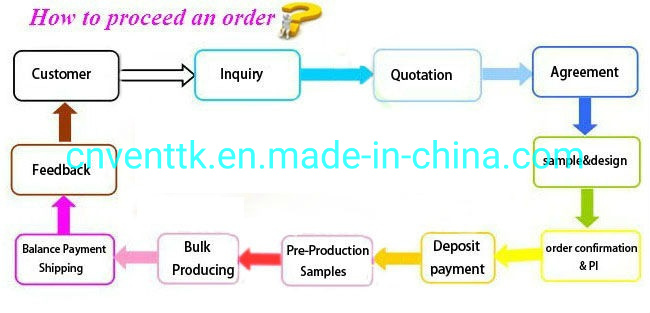 Aluminum Fins Evaporator application: