Stainless Steel Mesh Belt Chain Conveyor for Fodder handling

1. The stainless conveyor can be use for Fodder ,water plant,wood sawdust, weed ,TRASH,or other farming item elevation or handling.
2. The advantage is : Fire resistend, oil resistend, and long service life conpare to rubber type.
3. It can equip different type steel conveyor belt.
4. light weight compare to rubber conveyor belt.


Our Stainless steel mesh belt chain conveyor is moslty for our water plant harvester boat ,which is good for water remove and energy save compare to rubber belt conveyor.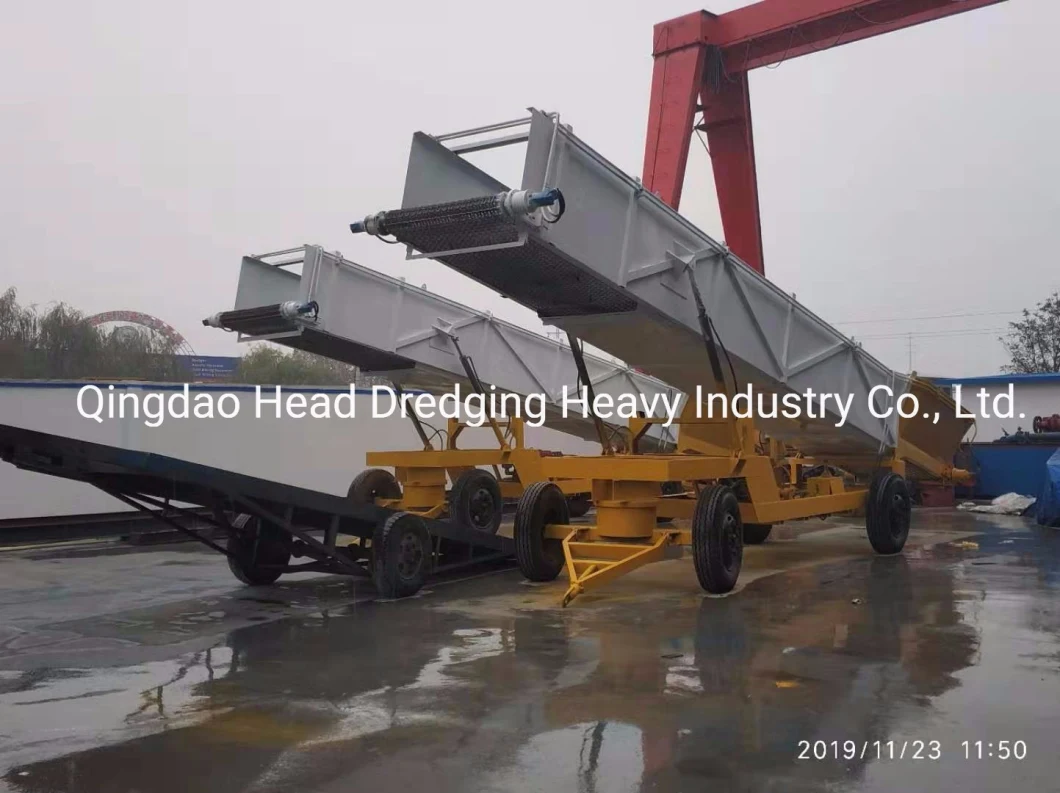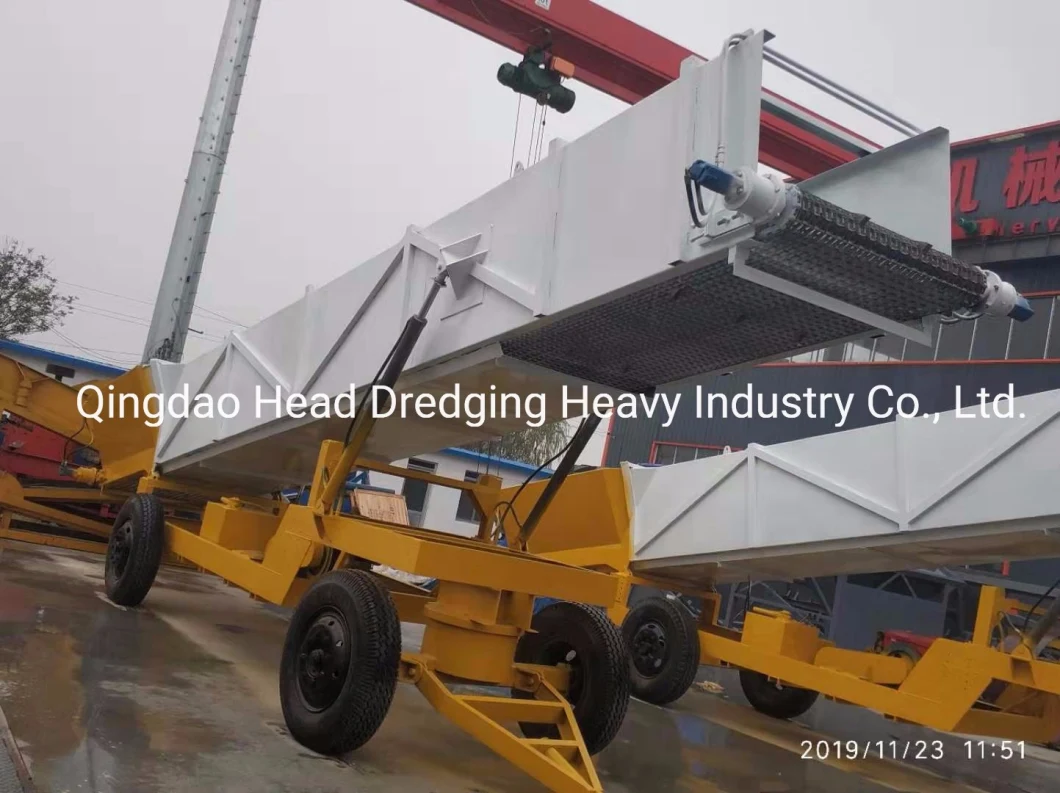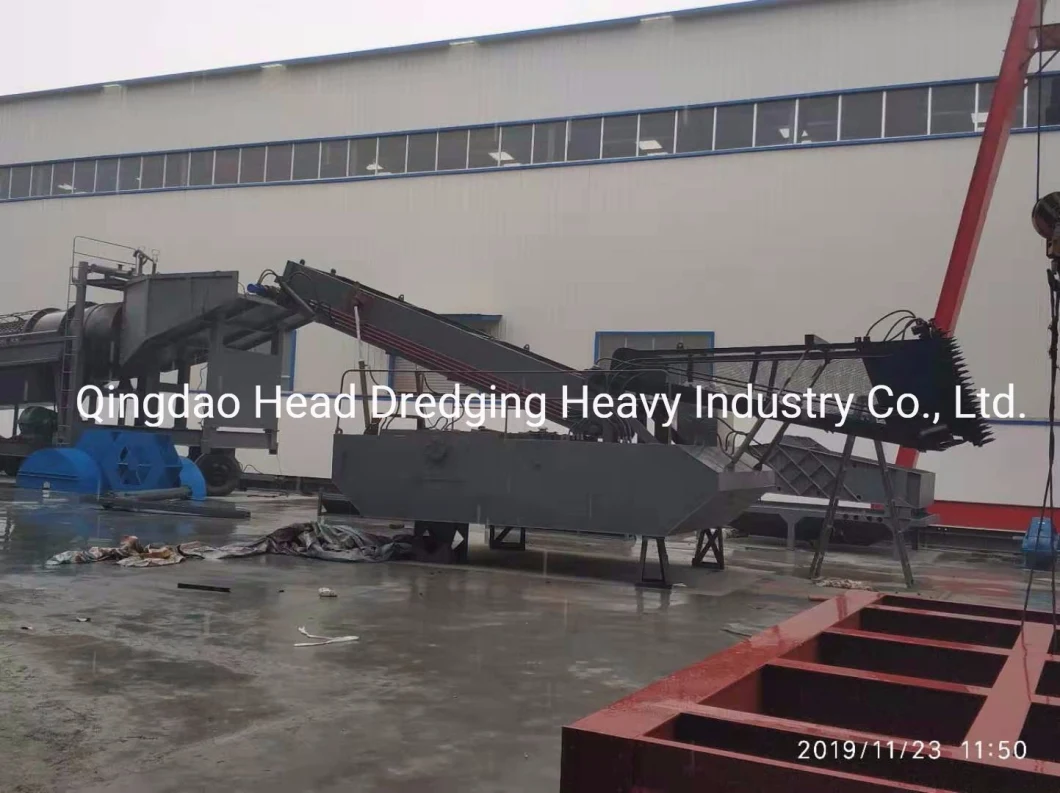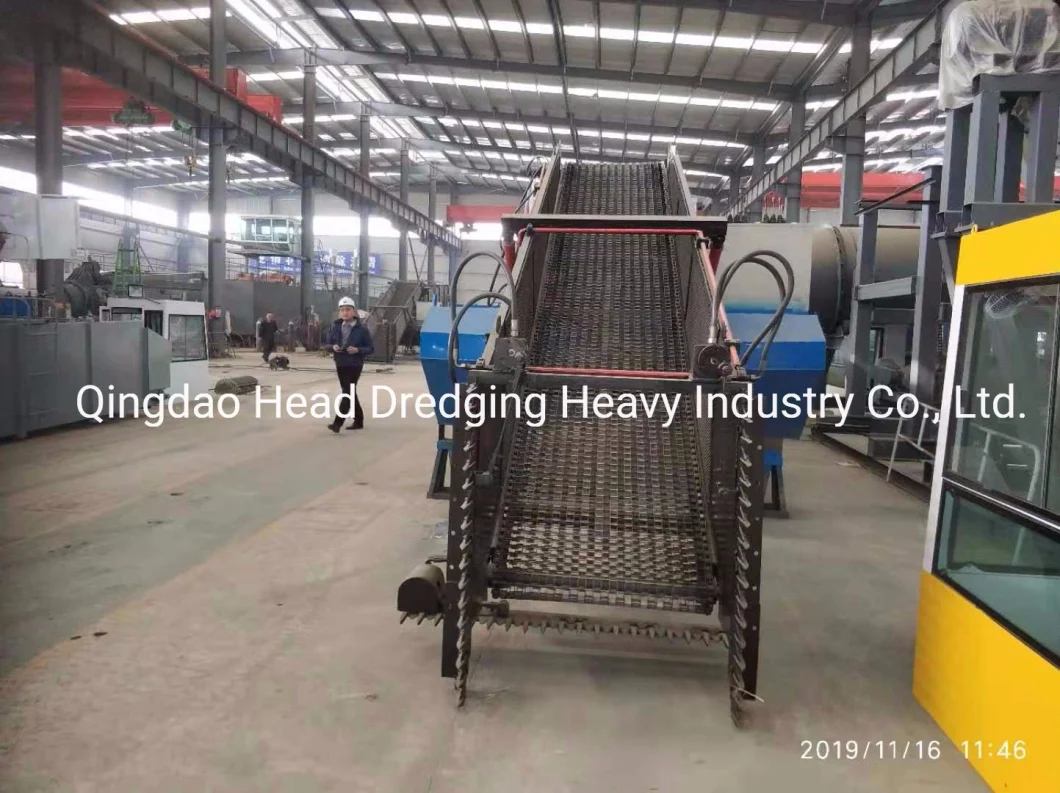 Company information.
Head Dredging Heavy Industry Co., Ltd. belongs to Keda Group, which is professional in manufacturing the dredgers, weed harvesters, mining machinery and greenhouses. Head Dredging aims to meet its clients' needs by providing high-quality and competitive dredging technology, water cleaning, mineral separation and so on.
The products have many series, including 500-10000m³/h large scale dredging and sand mining equipment, gold panning ship, sand transportation ship, multi-function service work boat , protection boat ,etc., which widely used in sand-excavating, river dredging, channel maintenance and broaden, desilting, blowing land reclamation, port construction ,cleaning the river etc. All the products can be customized according to client's requirements and formed a complete ship machinery industry chain.
Head dredging products are exported to more than 40 countries, such as Bangladesh, Brazil, Egypt, Nigeria, Indonesia, Philippine, etc. Under advance technology, stable and reliable quality, good after-service, Head dredging has obtained the honors from the domestic and abroad customers.
Head dredging focus on product leadership, service, cost, safety and efficiency, which will continue to enable us to devote ourselves in heavy industry. We will continuous invest in manpower material resources and technical service to help our customers solving dredging work, water cleaning project, mining separation job, greenhouse project, etc.
Contact info

Please feel free to contact us for more infomation.